Nextcloud は、プライベートクラウドに構築できるファイル共有ソフトウェアである ownCloud からフォークしたプロジェクトです。オープンソースソフトウェアで、柔軟性やコミュニティ活動を特徴としています。

スタイルズでは、 Nextcloud GmbH とのパートナー契約により、プライベートクラウドに構築できる「ownCloud」だけでなく、新たな機能が盛り込まれた「Nextcloud」のメーカーサポートをスタイルズから提供できるようになりました。日本唯一の ownCloud 公式パートナーとしてのナレッジも活用し、「ownCloud」「Nextcloud」それぞれ のソフトウェアの機能・特徴に応じて企業や団体、学校のニーズにあわせたストレージソリューションの展開を目指します。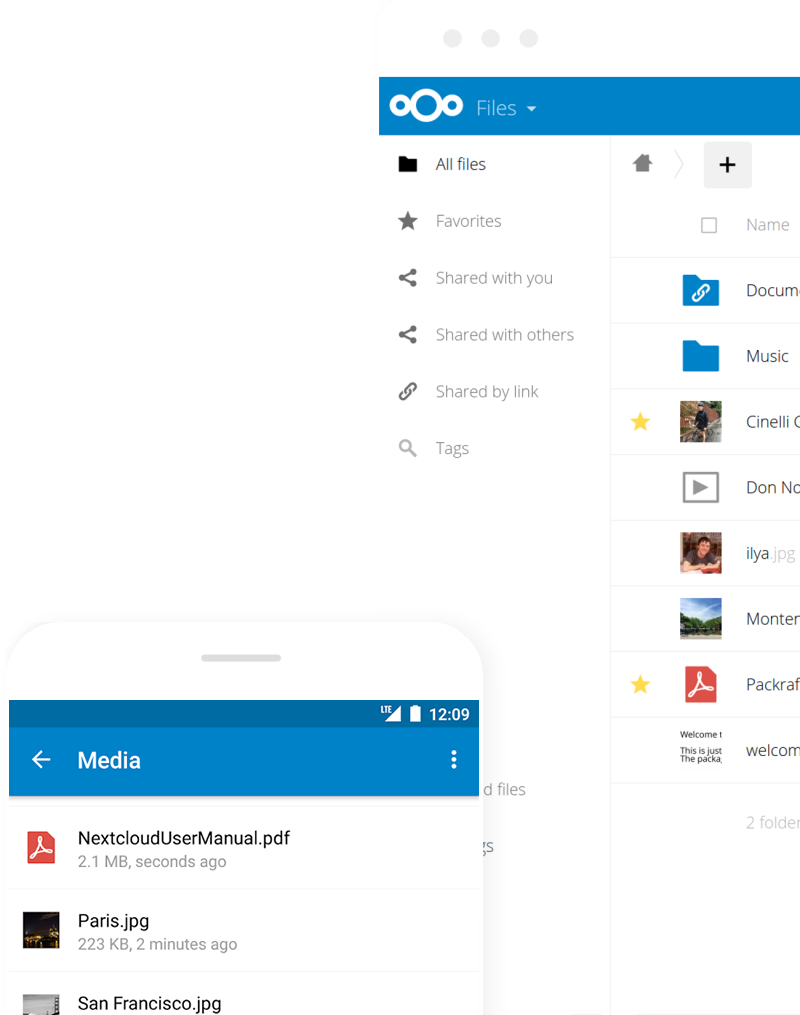 Share with others on your terms.
The easy web interface allows you to share files with other users on your server, to create and send password protected public links, to let others upload files to your cloud and to get notifications on your phone and desktop when a user on another cloud server shares files directly with you. And you can do all these things from the desktop or mobile clients, too.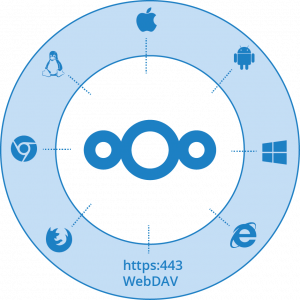 Security first
We are deeply committed to protect the safety of the data of our customers and users. We are confident that Nextcloud offers the best security in the open source file sync and share industry, because:
we follow industry best practices around security (aligned to ISO27001)
we offer some of the highest open source security bug bounties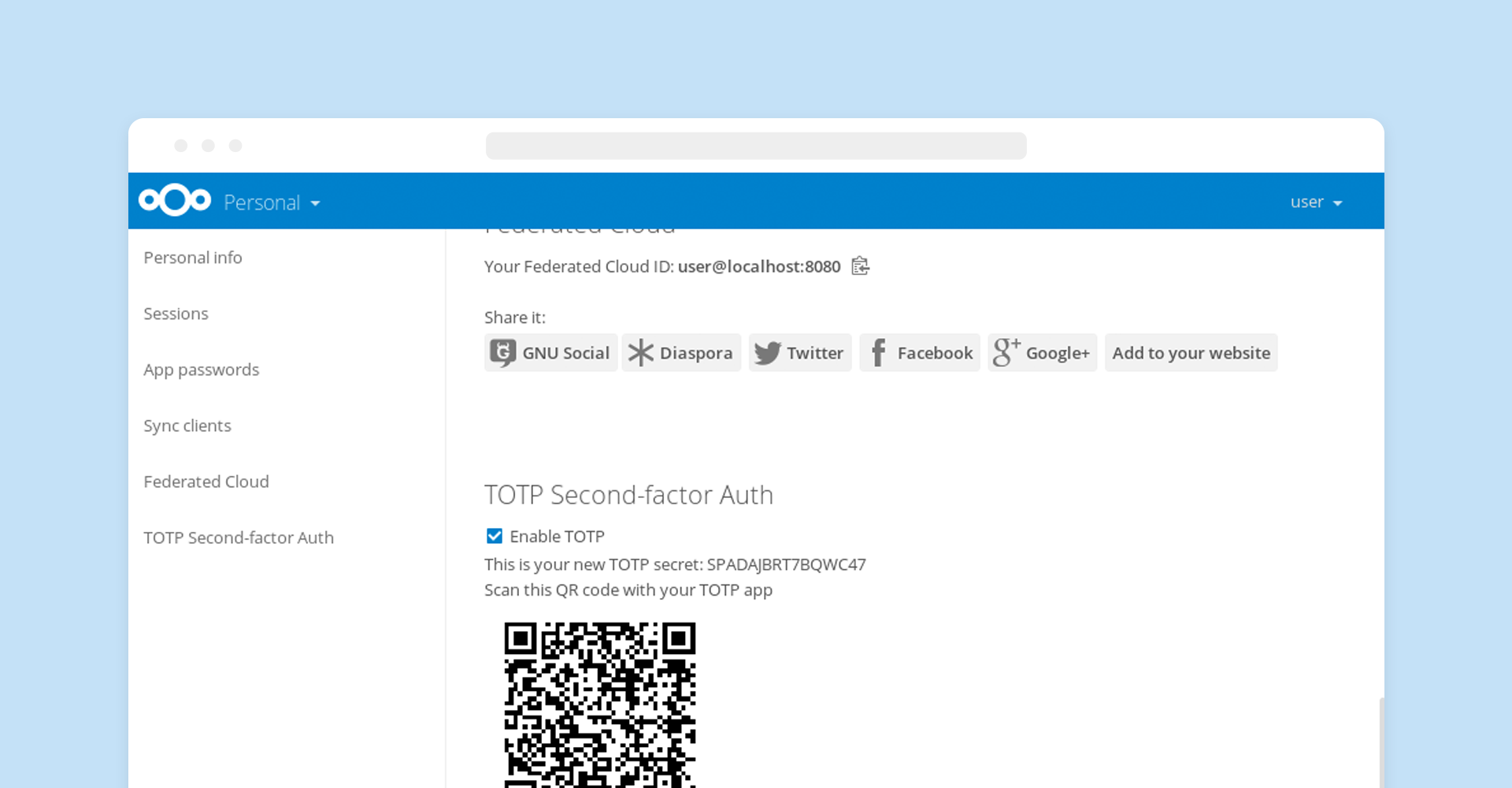 Workflow management
With Nextcloud, system administrators can control and direct the flow of data between users on or between servers. Rule based file tagging and responding to these tags as well as other triggers like physical location, user group, file properties and request type enables administrators to specifically deny access to, convert, delete or retain data following business or legal requirements. Nextcloud puts you in control of your data and keeps it safe.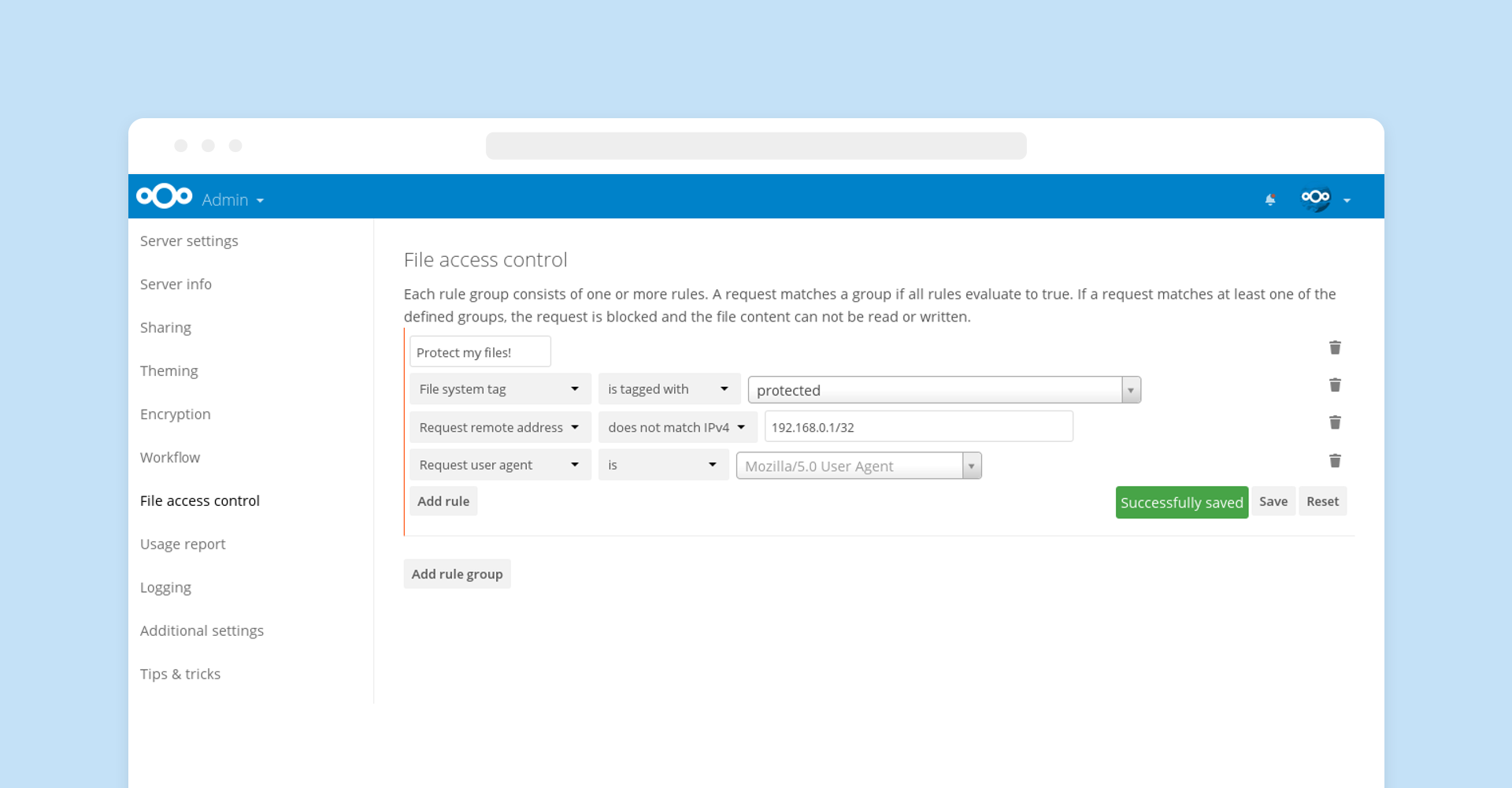 Tracking changes to your files
The nextcloud Activity app shows file modifications, downloads of shares and changes to comments or tags, providing an overview in the browser, clients or via email notifications and an RSS feed.

Monitoring your Nextcloud server
The Monitoring app enables admins to monitor the health and performance of a Nextcloud system with a graphical UI and an API endpoint for monitoring apps.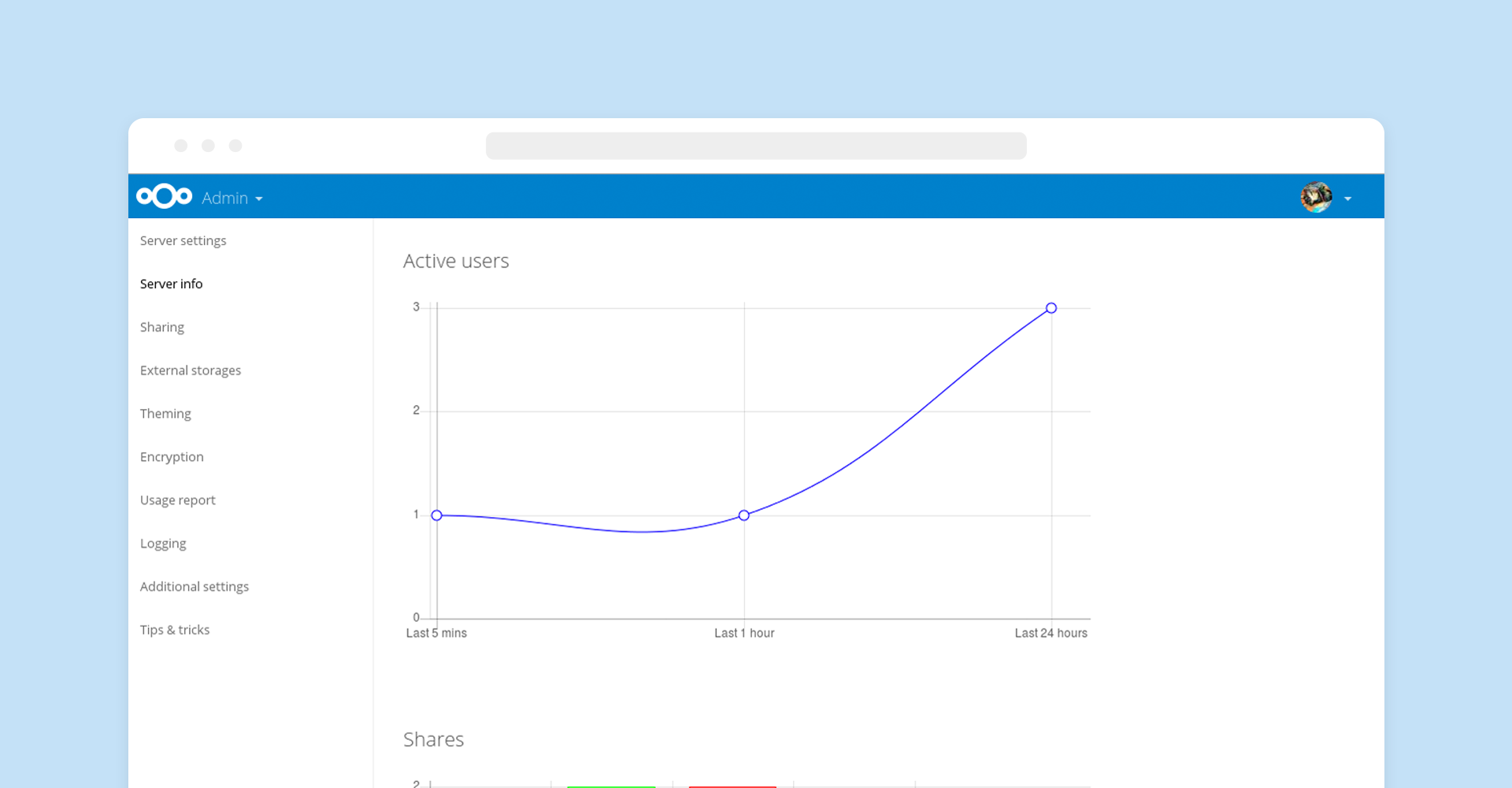 Secure audio and video calls
Operate your own secure and private audio/video communication. You can access it through a browser, invite customers or friends and collaborate in a group through secure, end to end encrypted audio and video communication. The WebRTC, peer to peer communication channel can not be intercepted even by the admin of the server. It provides an easy to use interface.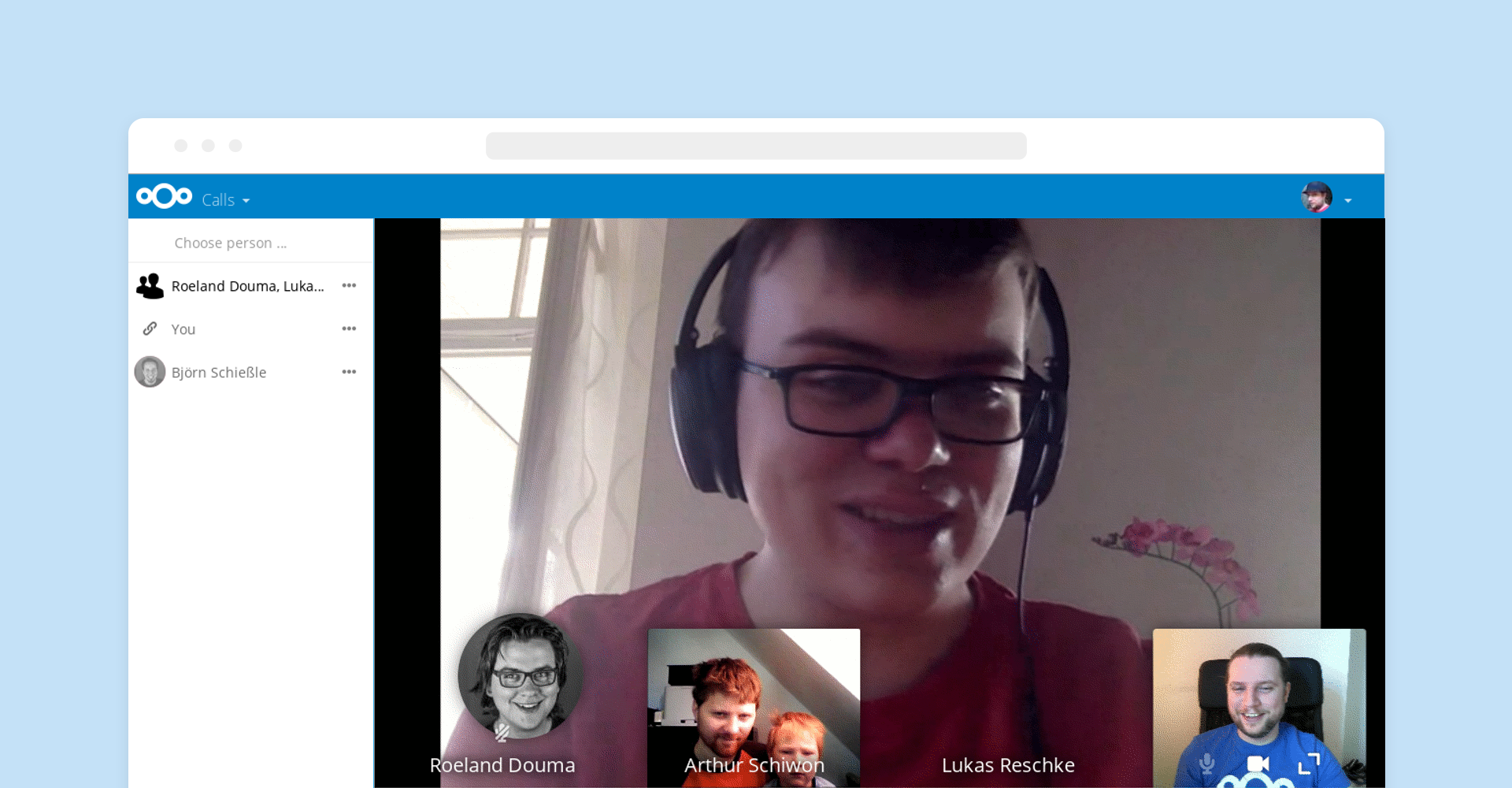 View and edit documents with Collabora
Collabora Online is a powerful LibreOffice-based online office suite with collaborative editing that works in all modern browsers.
Collabora Online supports editing your documents in real time with multiple other editors, showing high fidelity, WYSIWYG rendering and preserving the layout and formatting of your documents.
Collabora Online supports dozens of document formats including DOC, DOCX, PPT, PPTX, XLS, XLSX + ODF, Import/View Visio, Publisher and many more…